About
Lucia Pearl is a line of original jewelry pieces designed and produced by Lucia Perluck.
Our mission is to offer truly unique, handmade jewelry that serves as both a statement and a staple in your wardrobe. We want our work to empower the wearer in its boldness, and encourage connection due to the nature of the design- both in aesthetic and function.

Our jewelry is genderless, and promotes gender fluidity and inclusivity. By avoiding specific trends and embracing slow fashion, we aim to create pieces that are timeless and that will remain part of our core collection, and part of your personal collection, for years to come.

We work with local vendors to sustainably source materials that are recycled whenever possible. All of our pieces are hand-fabricated with great care and attention to detail in our downtown Providence, RI studio.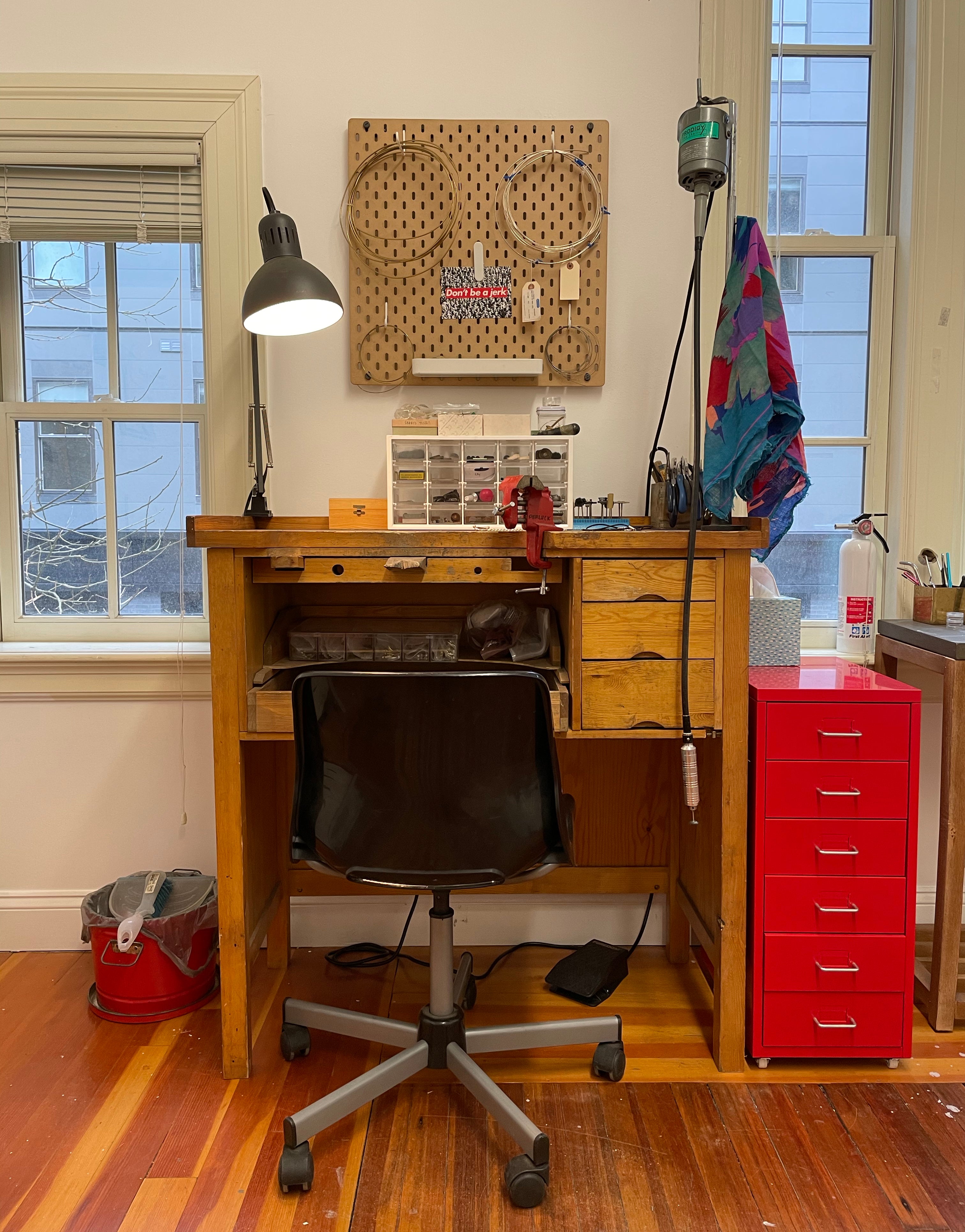 Meet the designer
Lucia Perluck has been designing and making jewelry for over 15 years. After discovering metal smithing as a teenager, she continued her exploration of the craft at Tyler School of Art in Philadelphia.
Lucia has held many positions within the jewelry industry in NYC where she established Lucia Pearl in 2014. She has expanded her knowledge about the craft through artist residencies abroad- both official and self-guided- in Fez, Morocco and Mexico City.
Lucia recently moved her practice back home to Providence, RI (the former costume jewelry capital of the world!) where all of her work is currently handmade in her downtown studio.